NHS April Donation: Humane Society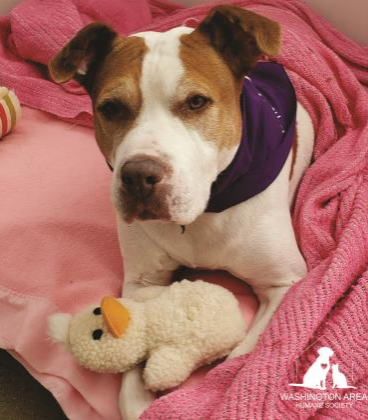 Trinity High School's National Honor Society just finished a successful book collection for National Reading Month in March. All collected books were donated to Trinity North Elementary School and distributed among students and teachers.
NHS is tackling a new donation project in April, collecting items to donate to the Washington Area Humane Society. The Humane Society is in need of many items including cat and dog food, cat litter, toys, beds and towels. A full list of specific items needed by the Humane Society is included in the following link: https://drive.google.com/file/d/108tQ NSVBOVC0Mvimc33_hrJbxwh8ald4/view?usp=sharing. 
Any and all donations are greatly appreciated by the sweet dogs and cats at the Humane Society! This will be the last NHS collection of the school year, so be sure to take advantage of this opportunity to support the community. All donations are due to Mrs. Rush in room 224 by April 30.
In addition, the Trinity High School Food Pantry is always accepting donations of nonperishable food items; so, there are plenty of opportunities to support the community in the last months of school!