Starting 2021 off right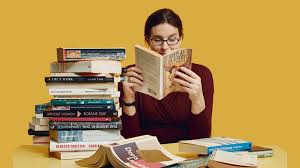 The new year is here and Trinity High School students and staff are determined to start 2021 off right. The new year is often a time when people are inspired to better themselves, whether it is by making a huge change to their life or just taking a few small steps toward their goals each day.
During the new year, motivation is something that everyone can find in different ways. Motivation can come from a sport, a hobby or even a specific person in your life. It only takes a few small steps to make a huge difference.
"It is difficult to motivate myself in the winter, but I am trying to take small steps each day toward making my life more positive. I am surrounding myself with positive people and spending less time on social media," said Chemistry teacher Mrs. Frazee.
Along with the new year comes new goals. This year, people are planning to achieve those goals in the safest way possible during the COVID-19 pandemic. Exercising from home, learning new recipes or even reading new books are all ways that people can achieve their goals in a safe manner. 
Members of Trinity High School agree that they are starting to take more opportunities and trying to live their everyday lives with excitement while socially distancing. 
"My goal for 2021 is to take advantage of all opportunities when they arise; you never know what tomorrow will bring," stated English teacher Mrs. Willis.
Students and staff have been finding inspiration from blogs, social media and books to find different goals to set for themselves in 2021. People are even getting closer with their current friends and making new friends with the power of social media. 
"Something new I am planning to do this year is meet new people and to make new friends," said Sophomore Carys Miller. 
Last year taught a huge lesson to many people to not take anything in life for granted because things can change faster than expected. As 2021 starts off, staff and students are ready to achieve their goals, try new things and appreciate situations for what they are. 
About the Writer
Sophia Rahmany, Staff Writer
Outside of school Sophia enjoys working out and working on becoming a fluent Spanish speaker. Not only is she a talented bilingual speaker, but she is...