Students show small acts of kindness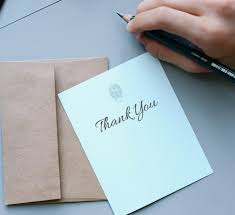 The holiday season is here, and with COVID-19 regulations, it is easy to feel unable to achieve the "perfect holiday" standard. However, it is necessary to show small acts of kindness during this stressful and overwhelming time. Whether for a friend, family member, or even a random person on the street, a small act of kindness is a way to make anyone feel appreciated. 
There are countless ways to show people that they are appreciated. A small act of kindness can easily brighten someone's day and make them feel valuable.
A small act of kindness can be defined differently by many people, but students of Trinity High School agree that it is simply just helping out people in need, and doing anything to make somebody's day better!
"I have been helping my elderly neighbor with her hard work this year by mowing, taking care of her flower bed, and putting up Christmas decorations," said Senior Brooke Locy.
As the world is dealing with a pandemic, it is crucial  to show care for people, even if everyone cannot see each other in-person. A short text or email can show someone that they are valued and put a smile on their face. 
"Showing someone a little love or kindness each day is important for a relationship. It is easy to get caught up with the stress of everyday life and not really connect with the people you care about. Taking a minute to connect makes everyone feel good," stated art teacher Mrs. Bennett.
A small act of kindness can be through a small gift, a letter, or even just a few words of encouragement to people, and it could leave a huge impact on somebody's life.
"It may not seem like much, but the smallest things can impact and change the course of someone's life," stated Junior Katherine Barton.
Each and everyday it is important to remind ourselves just how far a small act of kindness can go; someones life may just be changed if you have the compassion to help.
About the Writer
Sophia Rahmany, Staff Writer
Outside of school Sophia enjoys working out and working on becoming a fluent Spanish speaker. Not only is she a talented bilingual speaker, but she is...