Showing gratitude during the holidays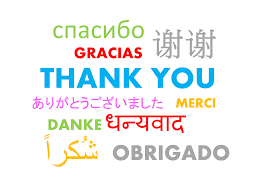 While it is easy to feel defeated by the past months' challenges and give in to the stress and uncertainty that seems to weigh us down everyday, it is important to take time to be grateful for family and health. In fact, showing gratitude is a perfect way to not only shift into a new positive mindset, but also brighten the lives of those around you. As the holiday season approaches, we are all reminded now, more than ever, of everything that we are grateful for. Therefore, even if obstacles stand in the way, now is the best time to find creative ways to let your appreciation and gratitude shine. 
One of the easiest ways to be thankful this holiday season is to show gratitude for your family members and loved ones. Although we may attempt to communicate with them often, those closest to us often go unappreciated and overlooked when it comes to giving thanks. Especially now, with pandemic regulations recommending limited interaction between households, it is easy to lose touch with our loved ones and take their support for granted. 
So, this holiday season, it is important to find ways to reach out to those you care about the most and show your thanks. Whether you write a card, send a special video message or deliver meaningful gifts, there are many ways that you can express how thankful you are for those around you. 
Even incorporating small acts of kindness and gratitude into your daily life can truly have a positive impact.
"As cliché as it sounds, I really do believe small acts of kindness can change a person's day," says English teacher Mrs. Sagerer.
Showing your appreciation for friends and family and spreading kindness are not the only ways to give thanks this holiday season. Simply taking note of the small, everyday things that are worth being grateful for can make a difference in morale and help anyone find the bright side of every situation. The more that you can learn to appreciate the simple things in life, the easier it will be for you to face each new day with a positive attitude. 
You can even be grateful for the moments that you can let go of your stress, as Sophomore Morgan Bonnell stated, "I feel appreciated most in my bed because the blankets comfort me and I do not feel any pressure." 
No matter what you are thankful for, students and staff can agree that showing gratitude is always rewarding, and often giving is better than receiving. 
To the staff and students of Trinity, "gratitude" is more than just a word.  Gratitude is a state of mind that should be carried through every aspect of life, motivating you to appreciate things for what they are and be kind to people no matter who they are.
About the Writers
Sophia Rahmany, Staff Writer
Outside of school Sophia enjoys working out and working on becoming a fluent Spanish speaker. Not only is she a talented bilingual speaker, but she is...