Pet of the Month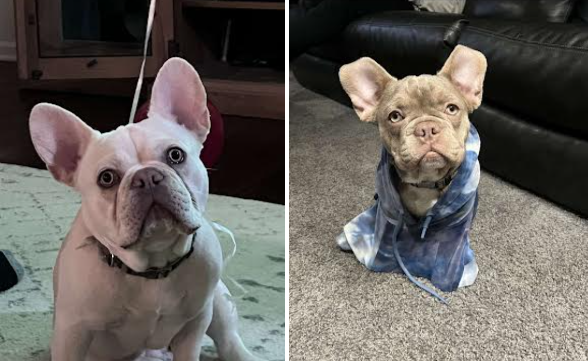 Freshman Jackson Starr is the owner of four adorable dogs that make his house quite rambunctious. The Starr Family has Nino, Benny, Daisy and Julio. Six months ago, Nino became their newest arrival. Nino is an eight-month-old grey French bulldog and is a favorite of both Starr and many guests to the house. Three months earlier the family brought home Benny, an eleven-month-old white French bulldog. The family also has two great danes that are six years old, Daisy and Julio. They were brought home together six years ago and have been best friends ever since. The dogs love playing together outside and with the three kids in the household. 
"They are rambunctious and can sometimes create chaos but I wouldn't want it any other way," says Starr.
About the Contributor
Dresden Bouman, Staff Writer
Dresden is a junior this year at Trinity High School. This is her first year on the newspaper and she couldn't be more excited. When Dresden isn't...