March 15, 2019
The prerogative of every secondary institution is to prepare students both in academics and societal challenges near and far. Trinity High School has expanded the Foreign...
March 14, 2019
Q: How long have you been teaching at Trinity? A: For Decades! Q: What classes do you teach? A: I teach Honors Debate 1, 2, 3, 4; Honors Writing; Journalism...
March 5, 2019
It is our pleasure to nominate Julia Faust as March's...
February 28, 2019
This horse's name is Allie, and she is owned by junior...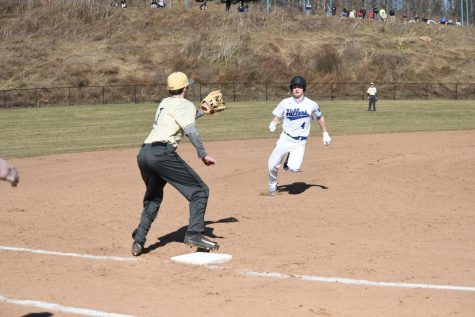 Drew VonScio, Copy Editor
February 28, 2019
Unless members of the team are playing year-round, the end of January/beginning of February is the time of year when baseball players become desperate to hear that heavenly...
Brown controversy intensifies throughout offseason
February 6, 2019
Trinity girls' basketball team is on fire
February 4, 2019
Riley Moore, Staff Writer
March 15, 2019
The idea of prom has been romanticized in movies and television shows throughout the decades. The typical American cliché idealizes a night of dressing up and going out with...
March 6, 2019
February 28, 2019