Senior Staff Profile: Alyssa Wells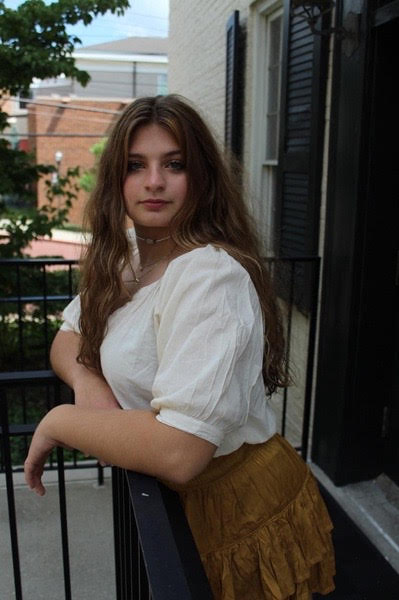 What is your position on "The Hiller"?
I am a staff writer. 
How long have you been on staff and why did you join?
I took journalism 1 last year, and this year I joined the staff. I took journalism 1 for fun, and when I wrote my article on Sophia Polito I fell in love with journalism and writing that article. 
What has been your favorite article you've written and why?
My favorite article would be "Sofia Polito scores her way to Anderson," and it is my favorite article because I always looked up to her in lacrosse and getting to interview her was pretty surreal to me. 
What are your plans after graduation? 
I plan on attending college at the University of Cincinnati to study criminal justice and psychology.  
What will you miss most about "The Hiller"?
I will miss writing because I have always liked writing and this was a place that I could write for fun. 
What is the most important lesson you have learned from being in journalism?
The most important lesson I have learned is that journalism kind of pulls different groups together; different grades and people come together. 
What is your favorite memory while writing for "The Hiller"?
My favorite memory has been the Christmas party because we all got to bond and have fun. 
How many red pens do you think Mrs. O'Lare has gone through grading your articles?
I would say 2.5 pens. 
How has Mrs. O'Lare impacted/inspired you while writing for "The Hiller"?
I love the way Mrs. O'Lare teaches and the way she runs her class. She really is my ideal teacher. 
What is your favorite Trinity lunch meal?
I would say the salad with the balsamic vinaigrette. 
Anything you would like to add? Anything you would like to say to the rest of the staff? 
I loved being on the newspaper this year and I couldn't ask for a better staff to work with.