Trinity seniors plan to attend rival schools: Pitt vs Penn State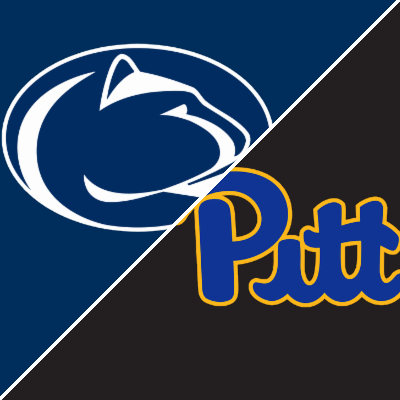 Anyone who attends Trinity school district has most likely heard of the rivalry between the University of Pittsburgh and Pennsylvania State University. Beginning as a football rivalry, the competition between the two schools has spanned over a hundred years and continues to draw in new participants each and every year. 
The class of 2023, especially, has many students who plan on calling one of these two universities home for their collegiate careers. 
Both Senior Emily Wickham, who plans to attend Pitt in the fall, and Senior Ashleigh Tuite, who plans to attend Penn State, gave glowing reviews of their respective campuses. 
In Wickham's case, she decided to commit to Pitt upon her acceptance, even though many of her family members attended Penn State and supported their side of the rivalry. Growing up, Wickham and her family even went to a few Penn State football games in order to cheer on the Nittany Lions. 
But despite that, Wickham still believed that Pitt was the superior college and the right place for her to call home for the next four years. 
"[Pitt] is located in the city, meaning that there will be more job opportunities there. Plus, I like branching out and seeing other places. Pitt allows me to do that," Wickham said. 
Located in the heart of Pittsburgh, Pitt's city campus allows students to enjoy Broadway shows, travel to major sporting events and explore various business and job opportunities. Since the campus is located directly in the city, students will be able to experience what city life is like, while still being in a solid and supportive community. 
Pitt's campus is also a perfect match for Wickham because it will allow her to better explore different aspects of her major – Film and Media Studies. The program is still fairly new and Wickham is excited to find out all it has to offer. 
On the other side of the rivalry, Tuite is excited about attending Penn State. Unlike Wickham, Tuite's family did not take a side in the rivalry, so she wasn't influenced by them when making her final decision. 
"I decided it was the right fit for me when I went to Penn State for a tournament my freshman year. I fell in love with the campus, atmosphere and program," Tuite stated. 
Tuite wants to pursue a degree in Mechanical Engineering, which is a popular major at Penn State. Upon entering college, students can engage in a successful program with a wide variety of internships for them to explore. 
Since Penn State is a larger university, it has many fun activities to offer, including various sports, clubs and academic programs. 
One of the major benefits to attending a big school is the endless opportunities one has to meet new people. Among several thousand other students, it can be easy to find those who share similar interests. Then, students can go hang out at one of the campus's many green spaces. 
Plus, Penn State is also famous for its white-out football games, where the entire stadium dresses in white, as well as its delicious creamery ice cream. 
Both Pitt and Penn State offer a wide variety of options for students seeking to enter collegiate life and activities. If one is looking to make connections with current or past students, THS has a large alumni network that can help to provide mentorship and aid. 
Good luck Class of 2023! Let's keep the rivalry alive!
About the Writer
Riley Dunn, Copy Editor and News Editor
When not writing for the newspaper, Riley can usually be found hanging out with friends, participating in extracurriculars or lounging around with a good...