2023 grad party guide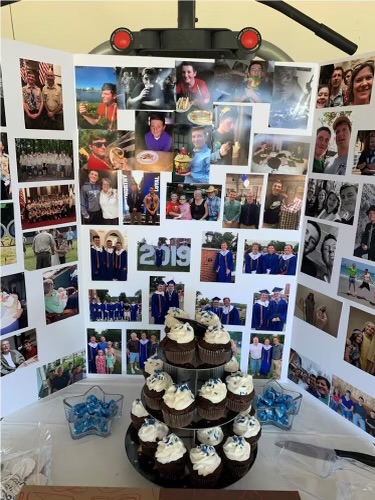 After an eventful senior year, the last thing any graduate wants to do is stress over a graduation party. With so much planning required, a guide to having the best possible grad party in 2023 is the only remedy.
There are many options for venue types when considering which is best for upcoming parties. Outdoor venues like parks or pavilions offer fresh air for guests as well as plenty of outdoor activities for people of all ages. On the other hand, indoor venues like fire halls provide refreshing air conditioning and protection from the elements should the weather forecast rain storms. 
Senior Cayden Bennett mentions that his upcoming grad party will be hosted at a clubhouse in his neighborhood that has amenities for his guests to enjoy. He plans on having a moderately-sized party, with about 75 people attending.
When choosing a date for a grad party, June and July are popular months for many seniors as they provide promising weather environments for most venues. It is important to check the weather for the selected date as soon as possible and having a backup plan is never a bad idea. For example, say a storm is suddenly predicted to roll in on the selected date. A reliable backup plan like moving the party to be inside or simply pushing back the date of the party would be a simple solution.
When it comes to food, a great choice is to order catering from a local restaurant. This way, no one needs to stress about who is bringing what to the party. However, this choice may not be an option due to the party's budget. In this case, making a few dishes at home will be the way to go.
Having multiple grad parties for family members graduating the same year may be too costly. Instead, consider having one big graduation party for all of the graduating family members. 
Rayne and Rylee Elling, two graduating seniors, are celebrating their graduation party with two other relatives, making for a total of four seniors celebrated.
Grad parties are not only meant to celebrate seniors after their graduation but also are a way of remembering a special time in their lives. Having decorations that hold sentimental value displayed at a graduation party is a great way to make the party memorable. Rylee Elling plans to have a book for friends and family to sign to have something to remember years down the road. 
"I am also thinking about having a volleyball for my friends to sign as a keepsake and a reminder of high school," Rylee Elling explains.
Similarly, Bennett notes that his lacrosse career has been important to him throughout high school and wants to make it a part of his grad party.
"I will probably have lacrosse-related things as a reminder of all of my years playing in youth leagues throughout high school," he adds.
Regardless of the party's details, the most important thing there should be the people you care about. Being surrounded by friends and family will make any grad party all the more memorable and enjoyable.