Students react to TikTok on chopping block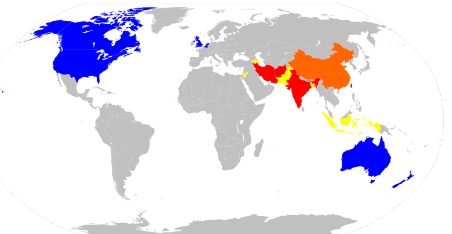 TikTok, the social media app that tops the screen time charts for many students at THS, could be banned in America by Congress. The House Committee on Energy and Commerce cites possible Chinese government access to American data through TikTok's parent company, ByteDance, headquartered in China. The Hiller Newspaper staff as a whole is against banning TikTok.
For The Hiller staff, TikTok has expanded our horizons, with many of us finding our new favorite books or finding study advice through the app. Through TikTok, I have found many new creators, ranging from financial advice accounts to a slightly demented pug named Chilli (@chilithepekepug).
Staff Writer Leah Kubacka commented, "I would honestly be really sad if TikTok were banned because it has become such a great platform for people to connect with other like-minded people and this type of social media app can't be replicated perfectly."
Other social media companies, like Meta and Snapchat, also collect and store user data, but have had many more confirmed leaks than TikTok. If Congress is concerned about American data being accessed by criminal actors, then the regulations should apply equally to every company.
Tiktok's ban would also create a slippery slope of government media control, as precedent is everything in politics, as the First Amendment guarantees freedom of speech and association for American citizens.  Unfortunately, these rights could be infringed upon with future bills after TikTok's ban.
The House Energy and Commerce Committee hearing has many questioning whether lawmakers even understand how social media and algorithms work. If Congress doesn't even understand what they are trying to control, bills could possibly become completely pointless or so extreme that it violates the 1st Amendment. The Hiller staff believes that Congress should work with public experts to regulate social media, not ban any companies from American users.
Feature Editor Hannah Eisiminger noted, "I don't think lawmakers should make laws on social media if they do not understand what they are legislating about."
The RESTRICT Act, pushed by Congress as 'The TikTok ban bill,' would allow an unelected Secretary of Commerce to decide in closed-door meetings what foreign-based content the country should allow. The bill would only affect companies from countries labeled a 'foreign adversary' but does not control any aspects of American-based social media companies. The act also makes knowingly using a virtual private network to access banned content a criminal offense, with a potential 20-year sentence. To the staff, the bill is extreme and political. Congress does not seem concerned with Americans accessing other Americans' data, only foreign governments and citizens. 
This control of media apps is likely another part of the American-Chinese culture war and will probably not even extend past TikTok.
Regardless of the RESTRICT Act, TikTok is a very popular app in America, with about 50% of Americans using the app. It is clear; Americans do not favor banning TikTok or other social media apps, with many creators promising to challenge Congressmen who vote for a ban in the 2024 elections. If many Americans do not favor these bills, they should not be passed. The Hiller staff is also against banning TikTok, primarily because it is the social media app most accessible to young people and is most valuable to us.
Eisiminger remarked, "Tiktok is extremely popular with teens and young adults who have grown up using technology. We've never known a world without social media as a creative outlet, and banning Tiktok would shock many young people."
About the Contributor
Aiden DeWalt, Staff Writer
Aiden is a senior and is very excited to be writing for The Hiller this year. Outside of school, he likes to hang out with friends and work at Chipotle....