Winter festivities celebrated across the globe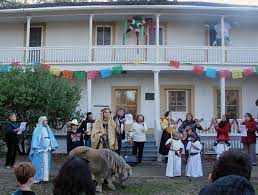 It's safe to say that winter and the holidays are celebrated very differently in America compared to other countries, but just how different are they?
In America, parades, festivals and other celebrations are known to happen. The famous Macy's Thanksgiving Day Parade arguably kicks off winter festivities and the New Year's Rockin' Eve is always around on December 31 to ring in the new year through the ball drop in Times Square, though mostly for its American viewers. 
In other countries such as Honduras and Germany, there are multiple ways people celebrate winter holidays.
Las Posadas, a type of Christmas celebration in Honduras and Latin America, occurs from December 16-24.  It is a traditional Catholic holiday that commemorates the birth of Jesus and Mary and Joseph's journey to Bethlehem. 
A family will visit selected homes in search of refuge and will be denied each time. Singing traditional holiday carols, the family will continue looking for shelter along with the family that denied them in the first place. Each day, the family will grow into a small community of people that go around asking for shelter until the last day where they are welcomed in by the host family which represents the final destination of Mary and Joseph. Prayers usually follow the last day where families stay up until midnight and children open piñatas filled with treats.
Señora Banish, born in Honduras, remarks, "Overall, there is less religion involved in American winter celebrations compared to Honduras. Holidays here are more commercial than anything."
Banish also tells that Christmas is primarily celebrated on the 24. Most festivals come to a culmination on Christmas Eve, where the 25 is celebrated by attending church.
In America, gifts on Christmas are given in large quantities on December 25. Banish mentions that only three gifts are given to children on January 6 in Honduras. This day is referred to as Epiphany or Three Kings Day, where the three gifts symbolize the gifts that the Three Wise Men gave to Jesus according to the Catholic faith.
Banish also comments that while they are different in many ways, both festivities in America and Honduras are centered on gathering family and friends.
In Germany, Christmas is also primarily celebrated on Christmas Eve, whereas Christmas Day is usually not widely celebrated.
"In Germany, Christmas Eve is like our Christmas Day and the 25 is like our Christmas Eve. In America it's the other way around," says Luna Mersch, a student from Germany.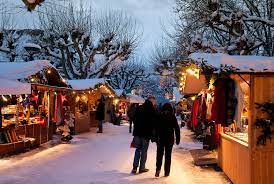 Christmas markets are a type of holiday festival largely celebrated in Germany. They usually start on the Friday before the first Sunday of Advent, which is also celebrated throughout December leading up to Christmas. The markets are often filled with traditional festive decorations, an array of foods specific to Germany and plenty of stalls providing unique and hand-made crafts brought by vendors.
Similarly to some American traditions, Advent calendars are usually bought to keep track of the days of Advent during the holidays. Mersch notes that more often than not, you'll find households with one as a form of anticipation for Christmas.
In American culture, it's well known that large meals and family dinners are held, but that's not the case for some other countries.
"We don't have a big traditional dinner in Germany either," adds Mersch.
Arianne Furchheim, also a student from Germany, recalls, "There's lots of winter gatherings and celebrations where people throw candy and have fun."
According to this, holiday parades are common in both America and Germany.
Furchheim also tells that she opens presents in Germany on Christmas Eve instead of Christmas day, unlike America where gifts are often received on the 25. 
All in all, winter celebrations internationally are more alike than one would assume, however they still have their differences depending on their cultural beliefs.
About the Contributor
Leah Kubacka, Staff Writer
As a first year member of The Hiller staff, Leah is beyond excited to be writing for the team this year! When she's not in school or doing homework,...