Trinity's 2022: year in review
As the ball begins to drop on 2022, the time for reminiscing on the past year is upon us. 2022 was an exciting year for Trinity, with countless accomplishments for students, staff members and families to be proud of. Let's take a look back at some of the most memorable moments of 2022's clubs, sports and social life for Trinity students. 
The Girls' basketball team dominated the 2022 season, winning their way to be crowned champions of their section. The team then made their way to the WPIAL quarterfinals where their impressive season came to a close. The girls' softball team also became section champions in 2022. Boys' soccer advanced to the first round of the playoffs, and girls' volleyball earned their way to the second round. 2022 was a great year for Trinity wrestling, with numerous WPIAL and PIAA qualifiers for the boys' team and the addition of a THS girls' wrestling club. Senior Eden Williamson also represented Trinity at the state level at the Pennsylvania state track meet this year.
Along with sports competitions, Trinity clubs also found great success at their respective events and conferences all across Pennsylvania. Sixty-one students presented their original research at the PJAS regional competition, with 39 winning the First Place Prize and advancing to the state meeting at Penn State in May. HOSA sent 16 students to the State Leadership Conference in Philadelphia to compete in healthcare-related challenges and connect with other HOSA chapters from across PA. Trinity's STEAM Team competed in two competitions in 2022, one at Shaler High School and the other at the Range Resources offices in Southpointe. One group of now-seniors won first place at the Range Resources event with their innovative "Bridge-in-a-Bag" project.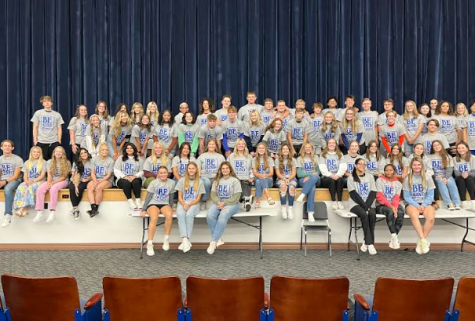 The FOR Club made a great difference within the walls of Trinity this year as they donned cardigans for World Kindness Day, decorated the halls to celebrate the seasons and created thank you cards for healthcare heroes. TLC members volunteered by working at the polls in the November and April elections, and won the Governor's Civic Award for registering eligible Trinity students to vote. The Literary Journal collected 152 submissions from students and staff members to complete their end-of-year magazine, themed "The Four Elements." NHS inducted over 70 new members at its September ceremony, held blood drives to tackle the national blood shortage and hosted collections for numerous local charitable organizations. In the middle of all the action was the Olympus staff as these students worked hard to capture Trinity's most important memories, and the 2021-2022 yearbook will serve as a permanent reminder of these accomplishments.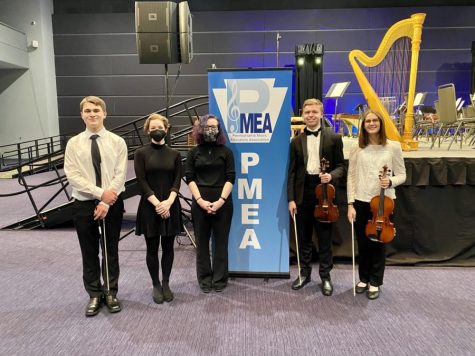 The music department continued to thrive in 2022, with its centerpiece being the successful production of "Mary Poppins" in March and April. Auditions were held in fall of 2021, then students worked for months to prepare songs, choreography and lines for the show. Auditions for Trinity's 2023 musical, "The Addams Family," were held in 2022 as well. Trinity musicians were recognized at the state level this year, as alumni Daniel Lee and senior Brett Phillips were named all-state PMEA finalists after a series of successful auditions and performances. The hard work of Trinity's marching band was recognized this year when they won their first competition of the year in the AA division. In this same competition, the band won first place overall for high visual effect and high general effect which are two great honors.
Trinity said some very hard goodbyes to the Class of 2022 in June, and celebrated these graduates with Light Up Night, Awards Night and the first cohesive graduation ceremony since the beginning of the COVID-19 pandemic. However, with this end came a new beginning in the form of the Class of 2026. This newest freshman class is the first since 2019 to begin their year free of COVID restrictions, and these students are taking full advantage by joining sports and clubs in large numbers. THS also welcomed Assistant Principal and football coach Mr. Knause this year, along with a large list of new teachers and staff members. 
While Trinity students may have challenged each other in March Mammal Madness and the great Penny War of 2022, they also came together at pep rallies throughout the year to support their fellow classmates. Students also had the unique opportunity of riding shuttles to football games due to construction of the new intermediate school and athletic facility on the TMS campus, which is another major success for the school district.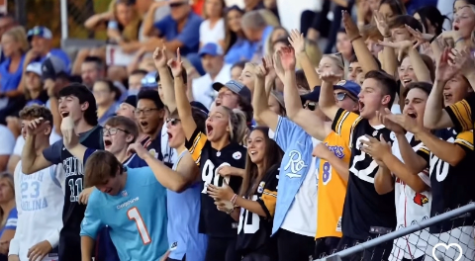 Between all of the studying, fundraisers, competitions and performances this year, Trinity students still found plenty of time to have fun. Hillers eagerly awaited BeReal notifications and maintained their Wordle streaks. They binged "Stranger Things" and "Bridgerton," and cheered on Team USA in the 2022 Winter Olympics in Beijing, China. The class of 2023 was invited to an old-fashioned masquerade ball at prom in May, and the entire student body showed off their best formal attire at homecoming in October. A new homecoming court was selected, with Senior Abigail Drezewski being named Homecoming Queen and Senior Mason Kraeer winning the Mr. Trinity competition. 
2022 was good to Hiller nation. Here's to a joyous and successful 2023!
About the Contributor
Hannah Eisiminger, Feature Editor
Outside of school, Hannah can usually be found catching movies with friends, hiking local trails, wandering around art museums, or grabbing tickets to...