Student of the Month: November – Ashleigh Tuite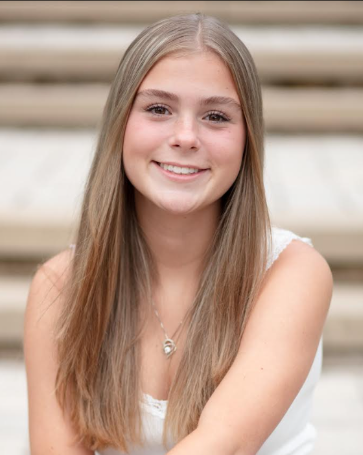 I am honored and pleased to nominate Ashleigh Tuite for THS Student of the Month for November. When Ashleigh walked into my Honors World History class during her Freshman year, she immediately brightened up the room and I knew right then that she was going to be the type of student 
and person that was going to be an asset in any room or situation that she was a part of. Her cheerful and kind disposition is one of many reasons that she is well-respected by her peers and faculty. 
Ashleigh's dedication to academics is obvious by her taking over a dozen Honors and AP classes reaching higher than a 4.4 G.P.A. She is also involved in over a dozen extra-curricular activities including STEAM, National Honor Society, Friends of Rachel Club, Students Helping Others, Theater and German Clubs, being senior class Secretary, being on Advisory Board, and participating in Chamber Choir. Besides academics and extra-curricular activities, Ashleigh has been working three part-time jobs plus dedicating her time to over 49 hours of community service and leading a fundraiser (PAVetPets) for veterans to receive service animals. 
Despite all of these accolades, what impresses me and many others about Ashleigh is basically her overall character. She has a mature nature and is one student that people can depend on for whatever task is set before her. She is cooperative, compassionate, responsible, and an extremely genuine person that is admired a great deal. 
Being a teacher and a father to a daughter, I appreciate all of the wonderful characteristics that a young lady like Ashleigh demonstrates. She truly is a "Renaissance woman" and all of us at Trinity are blessed to have such an outstanding person like Ms. Ashleigh Tuite walk these halls. 
Nominated by Mr. Steve Polansky