Prioritizing mental health in new school year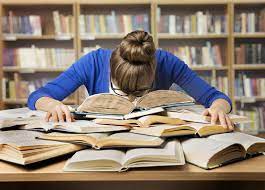 For students, a new school year is a fresh start, yet all too soon extracurriculars kick in, assignments pile on and upcoming test dates loom. It can be difficult to get back in the swing of things without becoming overwhelmed or stressed out, which is why it is key to prioritize a healthy mindset in the new academic year. But how, exactly, can students balance academic work, social activities and their mental health at the same time?
Before a student seeks out this sort of balance, they need to understand that being mentally well is not, as stated by TASD school psychologist Dr. Rosa Tucker, "only having an 'absence of diagnosed mental illness,' but…having and using the skills to cope or deal with life challenges appropriately." 
One of the first steps a student can take to do this is to know and utilize the resources available to them. Having a strong support system of trusted friends and family is critical, but there are other means of support as well. 
While Dr. Tucker, who was hired by the district, and Trinity's two other school psychologists contracted through the Intermediate Unit One, all have an open door policy, they often work as an interventional means of support rather than a preventative one. Dr. Tucker noted that in the school context, social workers, teachers and a student's personal support network are usually the first means of assistance for students. 
She highlighted the importance of a network of people one feels safe and comfortable around, especially when it comes to dealing with stress, but was clear that a support system isn't the only part of a healthy mental state. 
"There is a connection between mental and physical health, even in the educational context. If you think of [Maslow's] hierarchy, at the base of it we have our needs for physical well being and safety even before our mental needs…We have to meet all of these needs first before learning can occur," Dr. Tucker said.
Other tips Dr. Tucker had for students to stay top of their mental health in the new school year included not overextending oneself academically or socially, limiting time on social media, routinely finding time for activities that are relaxing, and reaching out to outside sources for help when needed. 
However, it sometimes becomes necessary for one to reach out to other sources like a psychiatrist, professional counselor or community group for help. There are many options for this kind of assistance; the local nonprofit iRise is one such organization working to make a difference in the lives of students and community members struggling with their mental health, specifically in regards to suicidal ideations, actions or related grief.
Founded in 2016 by psychotherapist Kristie Knights, iRise's mission is to, "rise in service to our community by providing education, training, and support to those who have been struggling in silence," be it through individuals, families, schools or businesses.
Knights recently proposed a program via iRise that, if implemented, would establish a suicide prevention program within 
the district for students and teachers. The program would be tailored to meet the school's needs and could provide resources like in classroom education and print resources, crisis counseling and psychological assessment for students who express suicidal ideation at school.
Knights presented a training to TASD teachers before the start of the school year and commented that, while she believes the district is not currently doing enough to fully support the mental health of students, "often it is a matter of funds for the resources and where the funds are allocated… [but] it is encouraging to see the beginning steps and willingness to address the epidemic of suicide among students."
Dr. Tucker agrees that the lack of funding available to school districts impacts the services provided to students. She also believes that the Trinity School District is providing a wide range of support for students' mental health needs and taking positive steps in this direction to improve further.. 
As students enter the new school year, they should be vigilant in taking care of their mental health. Whether it's by taking the time to step away from school work and hang out with friends, or reaching out to ask for help, emphasizing their metal health is a key way for students to start off, and keep, the year on the right foot.