Trinity troops: graduates prepare for service
Attention all Trinity students, May has finally arrived.  In this last full month of school, seniors have declared their future intentions and are beginning preparations for their lives outside of THS. Within the Class of 2022, Corbin Allen and Kyle Fetcho are two of several students who have made the decision to serve the United States in the armed forces after graduating.  
After leaving Trinity, Allen will be serving our country in the United States army. He enlisted in November 2021, the beginning of his senior year, simply by going to the Army Recruiting Office located in the Washington Crown Center Mall.
As of now, Allen is enlisted in the US Army for four years and he is contracted to serve as a construction engineer during this time. Army construction engineers work as a squad, section or platoon to perform various tasks, including operating heavy machinery and supervising the construction, maintenance and repair of various structures.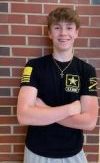 For what he is most looking forward to in regards to being in the military, however, Allen had a slightly unconventional answer.
"I'm most excited for basic training. I'm ready to be yelled at," said Allen.
Allen has the option to attend basic training either in June of this year or at the beginning of next fall, and is currently undecided as to when. 
Fetcho is taking a slightly different approach to the military than Allen by joining the ROTC program at Liberty University next fall. He will also be majoring in Criminal Justice during his time in Lynchburg, Virginia. By being a part of ROTC, Fetcho has an obligation to serve as a 2nd Lieutenant for four years of active duty after graduating from college. 
As for his responsibilities while being a part of ROTC, Fetcho will be required to take part in early-morning physical training, take up leadership roles and attend military classes at the university. ROTC cadets must also be sure to maintain a relatively high GPA.
To be considered for an ROTC program, prospective students must submit an Army ROTC application form online. This application includes general information about the candidate, previous grades, extracurricular activities and physical fitness assessments. Students must also write and submit essays on why they want to be a part of the program and complete an interview with a Professor of Military Science. 
Based on this application to the program, students can be selected to receive a two, three or four-year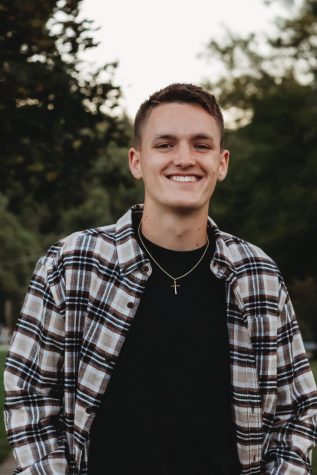 scholarship to their selected school. Fetcho was awarded a four-year scholarship to Liberty University beginning in the fall of 2022. He believes that visiting ROTC programs and having a diverse resume put applicants in a good position to be awarded scholarships at their schools. 
While Fetcho isn't entering the military directly, he has always been interested in serving the United States. 
"My father served as a Cavalry Scout in the Army so I have always been around an Army environment, and I also wanted to serve my country and improve myself as a person and a leader through the Army," said Fetcho. 
May is Military Appreciation Month, so it is a very fitting time to congratulate Corbin and Kyle on their future endeavors!
About the Contributors
Hannah Eisiminger, Feature Editor
Outside of school, Hannah can usually be found catching movies with friends, hiking local trails, wandering around art museums, or grabbing tickets to...