From Trinity students to world's future teachers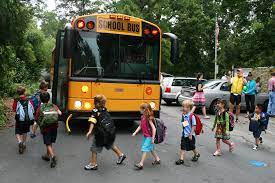 A famous quote by Henry Adams states, "A teacher affects eternity; he can never tell where his influence stops." Teachers are such an important part of society because of the impact they have on children and this year, several Trinity seniors will be continuing their schooling to become these life-changing teachers.
Balie Beck, whose dream is to teach English at a college, has been most influenced by Mrs. Aliveto because she has exposed Beck to ideas, topics and other outlooks that have made her have a different perspective on becoming a teacher. Beck has realized through the classes she takes to prepare to be a teacher that it isn't an easy job and that there should be more recognition for teachers because of their hard work and dedication to their students.
"I want to become the teacher that students are amazed by and influenced by to help them become the best person they can be while in school and outside of the classroom," stated Beck.
After she graduates from W&J as a teacher, she plans to move somewhere down south to begin her career. This plan is shared by senior Connor Roberts who also plans to move somewhere warmer to teach (it must be the Pennsylvania spring weather getting to them).
Roberts wants to be a math teacher of algebra or trigonometry, but wouldn't mind teaching social studies. In the fall, he will be attending Westminster College and is committed for basketball and football. He was influenced by many teachers, including Mr. Daloia, Mr. Polansky, Mrs. Rush and Mr. Smith. Along with teaching at a school, he plans to coach football or basketball so that he can have a positive impact on the athletes. Roberts wants to teach ninth or tenth grade so that he can persuade his students to play for the school.
He is excited about the idea of having free summers and not working at an office until late at night; he also thinks teachers are able to form friendships with one another as well as their students which is something that he looks forward to. Roberts wants to go into teaching because he wants to be able to have a steady balance between work and life and doesn't want an incredibly overwhelming career path that would keep him from his family.
Megan Marling plans to become a middle or high school teacher and wants to teach either physics or chemistry. She has been impacted by Mrs. Weigel because she gave her a passion for chemistry, along with Mr. Botzer for his teaching style. Marling wants to go into teaching to help kids and be the teacher that everyone loves and respects. She plans to stay in Pennsylvania and has considered even teaching at Trinity if a position appears in a few years when she graduates from Saint Vincent College. Like Roberts, she is looking forward to summers off and not working a long office job.
Trinity is excited to see where life takes these future teachers and how they will change the lives of their students. And, a special thanks to the teachers here at Trinity for inspiring future teachers and leaders and making the world a better place. Good luck seniors!
About the Writer
Addison Paul, Opinion Editor
Addison has been on staff for three years now and loves writing for The Hiller! When not at school, she can be found hanging out with her friends, online...