Students, teachers appreciate poetry during April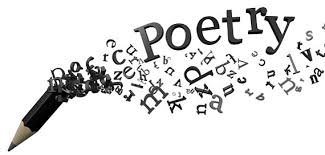 All across the country, writers and academics gather during the month of April in order to celebrate National Poetry Month. Since 1996, the celebration has been around in order to remind the public that poets have had an integral role to play in national culture. 
Trinity students and teachers can take the month of April to better appreciate and understand the poetry writing process, as well as the people behind it. 
"I really like reading poetry. It's like looking at a nice picture. I enjoy reading about how somebody else views the world," Freshman Caroline Miller says. 
One of Miller's favorite poems to read is "How Does It Feel to Be a Heart," by Hafiz, which is a short, 20 line poem about identity. 
In her free time, Miller also enjoys writing short poems. She doesn't usually plan many of her pieces out and believes that the best of her writing happens "in the moment." 
This type of writing mentality allows many students to be less structured with their writing and also allows them to fully express their emotions without feeling restricted. It is Miller's belief that students would enjoy school poetry units more if the topic was taught with fewer rules and guidelines. After all, there are millions of new and engaging themes that can be presented and not every writer can express these themes in the same way. 
"Poetry can be thought of like an abstract painting. It appears different to every person and no two people will have the same thought process upon seeing it," English teacher Mr. Swarrow comments. 
Swarrow has written poetry many times and enjoys using different words in order to convey important messages. One of his favorite poems is "A Dream Deferred" by Langston Hughes, which talks about what it means to put dreams on hold due to circumstance. 
Swarrow also greatly admires poet Emily Dickinson, who kept all her poems in a small box until her death, meaning that none of them were published during her lifetime. Swarrow appreciates the fact that Dickinson never sought out fame and instead simply wrote poetry because she enjoyed it. 
"There's a lot of negativity when it comes to poetry. I don't understand that," Swarrow says. 
Mr. Dunn, Assistant Principal and long-time poetry enthusiast, enjoys the work of Gerard Manley Hopkins. His favorite piece is Hopkins' take on "Spring and Fall." Dunn is curious to know student feelings on the poem and hopes that some might enjoy it as much as he does. A link to "Spring and Fall" can be found here. 
Students who are interested in writing or reading poetry should consider taking the Honors Creative Writing Workshop, a Trinity class that will be offered during the 2022-23 school year. They could also consider submitting to next year's Literary Journal, which is a student-run publication of art and writing. 
Both Swarrow and Miller also encourage students who may be interested in writing poetry to just write. National Poetry Month is the perfect time to get started!
About the Writer
Riley Dunn, Copy Editor and News Editor
When not writing for the newspaper, Riley can usually be found hanging out with friends, participating in extracurriculars or lounging around with a good...