WWCD?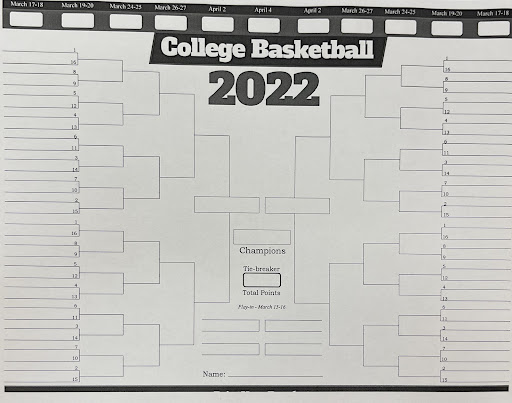 Spring sports are upon us, and as a die-hard fan of being clueless about the latest sports happenings, I am resigned to being confused in every conversation about last night's game. But, living a sports-less life can definitely make for some awkward situations, particularly when all of the current talk is about March Madness. So, you may be asking yourself: What Would Chelsea Do to navigate relationships in the time of sports? Stay tuned for the play-by-play.
The most important step is to be forthcoming about your lack of knowledge. Perhaps you're eager to learn, in which case, it is easy to strike up conversations with people who will most likely gladly explain the ins and outs. But, if you're like me, and content with leaving the world of sports a mystery, it might be harder to handle conversations that take a turn toward the latest scores. In this situation, my advice is to navigate the conversation toward something all chatters might enjoy, like food for game day. 
However, even if sports aren't your forte, it's still important to respect the other person's interests. A good friendship or relationship is rooted in interest for the other person, so make sure to allow them time to talk about their hobbies, even if they aren't for you. 
Of course, many basketball fans are currently enthralled in "March Madness," which is a college basketball tournament with participating teams from across the country. Personally, I was once clueless about this competition and feigned interest to someone, who later discovered I obviously didn't know anything about it. It was super awkward. So, in an effort to help you avoid a similar snafu, I'll cover the basics of "March Madness." 
The competition is sponsored by the National Collegiate Athletic Association, typically referred to as the NCAA. Sixty-eight Division one teams, which is the best division of teams, compete over a seven-week period in single elimination style. This means that after one defeat, teams are eliminated from the competition. 
"Selection Sunday" occurred on March 14, and on this day all of the participating teams and their "seeds" were announced. Seed refers to the teams ranking against each other, prior to the competition. Because of the pandemic, all of the games will be held in one location, Indiana, for the first time ever. Typically, geography is factored into how brackets are created – more on that in a moment – but this year, it will not be considered. 
Brackets all are designed similarly. Each of the teams is listed and then narrowed down based on who wins each round. The first round of competition is where "upsets" can occur, which is when a lower ranked team unexpectedly wins against a higher ranked team. 
Ultimately, those are all of the major basics of March Madness. So, if you find yourself awkwardly wishing you knew a little more to contribute to the conversation, hopefully this gives you some ideas. If you completely run out of ideas, fans are always super eager to talk about their favorite teams and why they like them, in my experience. 
Good luck out there fellow non-sports fans and best of luck through "March Madness" season!