Student of the Month: March – Lexi Koffler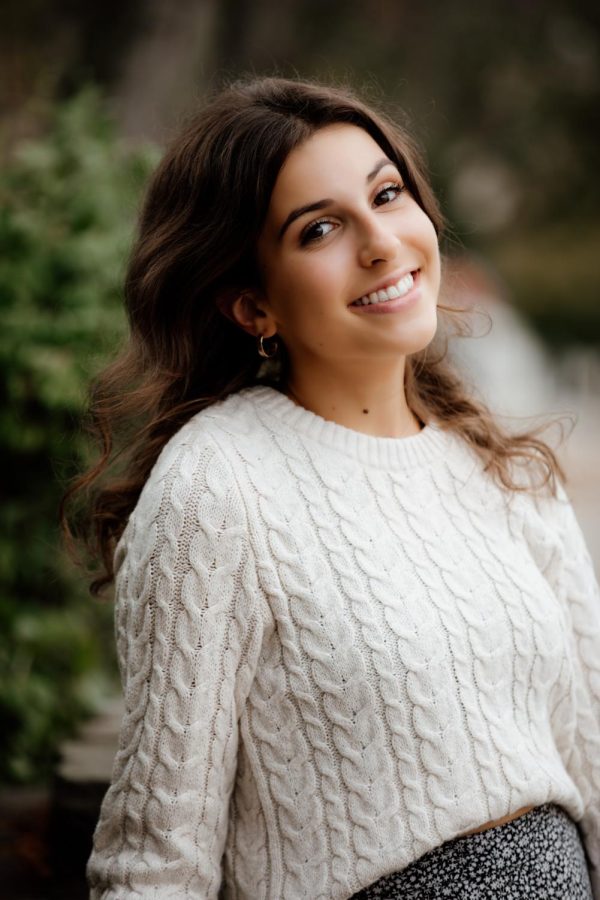 It is my great pleasure to write this letter of recommendation for Alexandra "Lexi" Koffler for THS Student of the Month. In the time that I have known Lexi, I taught her in Honors Algebra 2 and AP Calculus AB. Very few of my students are held in as high a regard in my mind as Lexi. 
"Extraordinary" is the first word that comes to my mind when describing Lexi as a student. During her time at Trinity, I observed her grow into a well-rounded and accomplished young lady. Lexi's homework is always completed meticulously, she stands out during classroom discussions, and she is always willing to help her fellow classmates. I am confident that Lexi will continue to display this same commitment, diligence, and leadership in the classroom as she makes a positive impact in all of her future endeavors. 
In addition to excelling in her academic career, Lexi is a dynamic and dedicated member of the student population. She holds the Secretary office for Trinity's National Honor Society, is a member of Trinity High School's Chick-Fil-A Leadership Academy, Track and Field team, Girls Lacrosse Team, Golf Team, and Student Council, serving in several roles during her high school career including President and Vice-President. Lexi has competed in PJAS and has received Awards in Scholastic Art and Writing Competitions. Lexi understands that passion and hard work are keys to success and applies them to all aspects of her life. 
Lexi also finds time to participate in extracurricular activities outside of Trinity. She is President of the Greek Orthodox Youth Association, All Saints Greek Dance Troupe, and works as a server at Crazy Horse Coffee and the George Washington Hotel. Lexi's ability to manage her time between school and extracurricular activities proves that she is prepared to be an integral part of any educational setting. Very few of my students have the drive to not only excel in the classroom but also put forth the same dedication, determination, perseverance, and hard work into all aspects of life as Lexi does. 
In conclusion, very few students possess the work ethic, personality, and initiative that defines Alexandra "Lexi" Koffler. I know that no matter where or what Lexi pursues, she will be as dearly valued by the people she meets as the people who have had the privilege of teaching and working with her. 
Nominated by Mr. Nick Phillips