Christmas trees are oh so green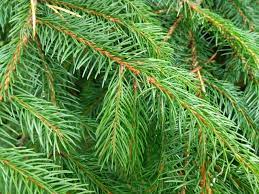 Christmas time is here again, so, which tree is better? Real or faux? The perks with both are equally great, however, there are some faults as well. 
When it comes to real trees, there are some cons. They can be expensive, with an average starting price of $50. To follow up, pets could get sick if they lick themselves after playing with the tree or ingest any of the tree needles. The real kicker is that these trees have to be constantly maintained with water and plant nutrients, and needles must be swept to keep the house looking clean and tidy.
To think positively and warm things up, families could start a classic tradition by chopping down the tree, getting some warm cocoa or cider, and taking the kiddos to tell Santa what they want for Christmas. With real trees, the fresh and beloved pine scent is provided for free. These trees are biodegradable and can be turned into mulch for the next year.
However, faux trees seem to be more favored. They come in all different colors and can even last upwards of ten years. They can also be tucked away in one's basement until the next year. Pine and cinnamon sticks are sometimes provided to fill the house with Christmas-filled aromas. The faux trees are becoming more and more technologically advanced so the lights can be controlled via their cellphone. In addition to those perks, needles don't fall all over the room, nor do they need water. Compared to real trees, they're less fire-resistant in case *knock on wood* string lights break and the tree catches on fire.  
However, it's proven that faux trees are more dangerous to the environment because of all of the plastic involved and they don't degrade the way real trees do.
The opinions of trees will change throughout the years, but with how superficial and commercialized Christmas has gotten in the past few years, it is understandable that they are more favorable. With pros and cons for both trees, to each their own for tree picking.