Ranking best Christmas carols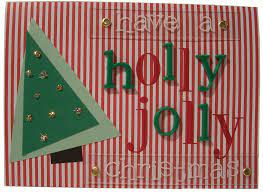 It's that time of year again, when people sit in their cars and listen to Christmas Carols on repeat. Some people have been listening to Christmas music since Halloween, while others are just starting. Either way, Christmas music is a holiday tradition many indulge in. This ranking will take a look at which ones are best and for what reasons why. 
10.) "Little Drummer Boy"
This is a fun song that not many people listen to. It tells the story of a young boy who goes to play his drum for Jesus, after Jesus is born. It shows that even the smallest gifts count. "I have no gift to bring that's fit to give our king," "Shall I play for you? Mary nodded." Even though this little boy had nothing to give Jesus, his song was enough.
9.) "Santa Claus is Coming to Town"
This is a cute little song that young children often listen to. It is intended to cheer them up with the words, "You better not cry, you better not pout I'm telling you why." 
8.) "Silent Night"
"Silent Night" is a very pretty song that people really only sing in choir or on Christmas Eve in church. It's too slow to be sung as a holiday cheer song. The slowness of the song is what landed it at number eight on this list.
7.) "Deck the Halls"
"Deck the Halls" is a fun and festive song often sung by choirs and played by elementary and middle school musicians. It's a song about being happy during Christmas time and decorating for the season.
6.) "Rudolph the Red-Nosed Reindeer"
This is a classic Christmas song that everyone knows. It's about a misfit reindeer who grew up and found his purpose. It tells a sweet story. It is quite short and it is a song children love.
5.) "Jingle Bell Rock"
"Jingle Bell Rock" is a fun and upbeat song that everyone can jam to. It has a very dance-like feel to it and it is loved by many. It has a nice beat to it that many children and some adults love to dance to.
4.) "Sleigh Ride"
This ranking of Sleigh Ride probably triggers some band kids – as it is often overplayed in bands – , but this song is super fun and upbeat. The best part of the song is definitely the slap stick. This song is so iconic it is played at almost every Christmas band/orchestra concert. 
3.) "Frosty the Snowman"
This is at a tie with the next song for the most iconic Christmas carol. It's a fun song that tells the story of a live snowman. However, this song is more of a children's song, while the second ranked song is more of a song for all ages.
2.) "12 Days of Christmas" 
This song is the other song tied for the most iconic Christmas carol. There are many versions of it, and each one is fantastic and different. It paints the story of gifts given by a lover before Christmas. 
1.) "Holly Jolly Christmas"
"Holly Jolly Christmas" is a fun upbeat song that landed in this spot for a very specific reason. The message it gives is one of joy, happiness and togetherness. The line "I don't know if there will be snow, but have a cup of cheer" is encouraging happiness, even when things don't go the way people have planned. Also, the lyrics, "Say hello to friends you know, and everyone you meet" endorses both making new friends and celebrating old ones. 
All of these Christmas carols are wonderful and fun to listen to. They all possess different qualities that make them shine. May everyone have a Merry Christmas and enjoy listening to holiday tunes!
About the Contributor
Meredith Bryant, Staff Writer
When not busy with homework, Meredith enjoys being involved in lots of activities throughout the school and loves to read. She is passionate about music...