Searching for Scholarships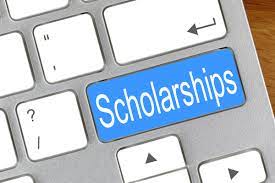 Senior year is filled with exciting events, plans and future decisions. Scholarships are one way to support that bright future. 
Some students feel that they have no chance of being granted a scholarship or feel as though the scholarship application process is too complicated, hence why some students do not apply. Guidance counselor Mr. Poletti explained that so much scholarship money goes unclaimed each year due to lack of applications. It doesn't hurt to try, even if applicants are not selected. 
Regional and national scholarships are constantly being offered. If a national scholarship is not one's preference, regional opportunities are always available and less competitive than those of the national stage. 
Just last year, the Washington County Community Foundation offered more than 40 post-secondary scholarships. The scholarships target students graduating from specific high schools, demonstrating financial need, and pursuing specific areas of study (trade and collegiate). 
A scholarship of any kind can most likely be found with a quick Google search. Did you know there is even a scholarship for those with red hair, for a Google drawing? With so many choices, students are sure to find a scholarship opportunity applicable to their needs and abilities. 
Some resources Poletti recommends are scholarships.com, fastweb.com, and College Board resources. Not as widely known, he explained that colleges and universities often have specific scholarships offered to committed students. 
The guidance counselors regularly update Naviance with local scholarship opportunities. Find this information by going to Naviance>colleges>scholarship list>local & regional scholarships. Poletti's advice is to check this list frequently as it is updated as notice is given, with the amount fluctuating with different times of the year. 
THS offers a school-specific scholarship, the Trinity Alumni, awarded to one senior who writes an essay of 300 words or less as to why they deserve to be awarded. Though it may sound tedious, you've already read over 300 words at this point in the article. 
Though there are many options, it is understandable to be overwhelmed. Don't hesitate to ask any guidance counselor for help when it comes to filling out applications or looking for resources.
Be mindful of deadlines and complete applications thoughtfully. 
Poletti elaborated, "Just take some time and explore opportunities." 
Applicants do not have to give up their Saturday night on the town, but should instead use a study hall or devote an hour a week to the scholarship hunt. 
Whether scholarships result in less debt or some extra savings, the hard work put into the scholarship search will be worthwhile. Freshman through seniors can look and apply as it is never too late. 
Now go board a scholarship and sail to success. 
About the Contributor
Krista Efaw, Assistant Feature Editor
Krista is a senior and very happy to be on The Hiller staff. When not busy with school work or on the field, she enjoys spending time outside and with...