Swing batter batter, swing!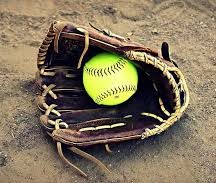 The Trinity Hillers Girls softball team has been working hard since the start of the season. They are currently 2-3 with wins over Mount Lebanon and Moon. The team has faced their two biggest rivals: West Allegheny on April 14 and Chartiers Valley on April 16. They lost, however, to Chartiers Valley 7-6 and to West Allegheny 9-2. 
Trinity has a strong lineup of girls that will help them dominate other teams. Although the team is young, there is a ton of talent led by seniors Emma Morgan and Bayleigh McCullough. Both are Division I commits to the University of Toledo and Niagara University, respectively. Sophomore Taylor Dunn takes the mound as starting pitcher and will compete against starting seniors. She is relieved late in the game by Madison Miller.
 "The biggest strength [among the pitchers] would be our accuracy and the ability to hit our spots," says starting catcher Junior Alyssa Rager.
 Sophomores have also taken over the starting lineup in other positions in the field; Amber Morgan (centerfield), Miranda Rinehart (right field), Kristina Bozek (left field), Madison Argo (first base), and Dunn put in the work. This team is packed with talent. 
The strong batting lineup also helps give Trinity its edge: Amber Morgan starts off as first batter, which is then followed by McCullough, Emma Morgan, Miller, Rager, Rinehart, Emily Hasson, Bozek, Argo, and powerhouse Dunn at the bottom of the lineup.
The biggest challenge the team has had to face this season is simply improving. They are still working on their hitting and fielding, trying to eliminate errors and playing a very competitive game. 
The team not only dominates on the field, but the connection they have off the field is strong as well. Before every game, the team huddles together and prays.
Emma Morgan says, "This is the most fun and connected team that we have had in all four years of my playing, and we are going to do great things this season." 
The next game for the Lady Hillers is April 26 against South Fayette at home at 7:00 pm. Go and show your support!
About the Writer
Macy Comfort, Staff Writer
Hi! I'm Macy Comfort, and I love to write. I also play soccer for our Trinity Hillers and enjoy binging Netflix shows. I am also a huge Dunkin' Donuts...