PJAS competition affected by COVID-19, still successful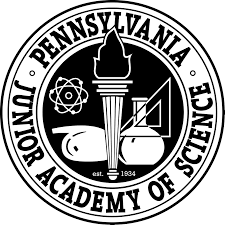 "Science is the key to our future" – Bill Nye
A long-standing competition, Pennsylvania Junior Academy of Science (PJAS), is helping students across the state develop their love of science and their presentation skills. Typically, the competition is held in-person for both regional and state meets. But this year, both competitions are occurring virtually. 
PJAS was first established in 1934 with the aim of promoting science education and research. Various regions in Pennsylvania are divided and students from each region begin in a local competition. Participants create their own research project in science categories, ranging from computer science to biology, and then present their results. Trinity's region holds its local competition at California University, where students from participating surrounding counties also attend. 
Once students present their projects at the regional competition, which is judged by three judges per category, their projects and presentations are assessed. Instead of being ranked against other students, presenters are only ranked against the rubric. This means that everyone has an equal chance to receive a 1st, 2nd or 3rd place award. 
Students who do receive a 1st place award at the regional competition have the opportunity to move on to the state competition, which is held at Penn State University's main campus, sans COVID-19. 
At Trinity, students in Honors Biology 9 and AP Physics 1 are required to create a project fit for PJAS, though entering the competition is optional. 
Mrs. Welsh, physics teacher and PJAS region coordinator, participated in PJAS herself when she was in high school. She credits the competition for developing her love of science and her public speaking skills. 
Unfortunately, due to the pandemic, both competitions have been declared virtual. Instead of presenting in-person to a panel of judges, participants recorded their presentations and uploaded them to a portal to be judged. 
Welsh feels like students did not get the full experience because the public speaking practice and opportunity to meet other like-minded students was lost. But, students still received the benefit of completing an entire research project and it was better than canceling the competition completely. 
Junior and three-year PJAS participant Kaylee Spadaro says she misses the opportunity to socialize with students with similar interests and she felt like it just wasn't the same. 
In the past, Spadaro has conducted experiments to investigate the dangers of hands-free phone equipment and she engineered a device to prevent condensation on telescope lenses. This year, she experimented with soundproofing, inspired by her love of music. 
The regional competition has already occurred and Trinity students were extremely successful. 39 students participated, 28 students scored a 1st place award and 11 students scored a 2nd place award. Typically, there are some special awards given, but this year the only special awards announced were perfect scores. Trinity had one student with a perfect score, junior Rachel Chase. First-place winners from this competition will have the option to participate in a virtual state competition. 
Welsh advises students considering participating that, "PJAS is a great resume builder and helps so much with communication skills, STEAM skills and networking. Plus, the students usually really enjoy the trip to states and they have a great experience."
Feel free to reach out to Welsh or Mr. Smith for more information and consider participating next year! Congratulations to this year's participants on another great year of projects!