COVID-19 battles with business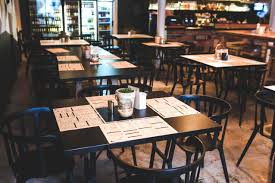 2020 was full of surprises. Unfortunately, those surprises included newly-imposed restrictions on every type of small business due to the pandemic, which has left many small businesses in less than ideal circumstances. 
Currently, restaurants have been required to close indoor dining on numerous occasions, though they have recently reopened. Additionally, strict safety restrictions are in place. These changes have been detrimental to businesses across the US as indicated by a Yelp report estimating that 800 businesses have closed each day since the start of the pandemic. Even large corporations and businesses have struggled because production was shut down in March of 2020. 
Fortunately, there has been a push across the country to support local businesses. In Washington, businesses like Al an' Rubens, Cyprowksi Candy Company, The Toffee House and Washington Brewing Co. are all working hard to stay open and busy. Al an' Rubens and Washington Brewing Co. have chosen to offer carryout options as well as dine in options, when permitted by the health department. Plenty of other restaurants have followed the same model. 
As of mid-January, people can dine in restaurants, but masks are required to enter. There must be six feet between tables, and capacity must be limited to a maximum of 50%. Menus must be digital and everything should be disinfected regularly. 
Senior Thomas Ross, whose family owns and operates The Toffee House, says that not much has changed for them because they already took measures to be as sanitary as possible in their food production areas. He also remarked that the pandemic has made it necessary to be prepared for the worst case scenario. 
On another front, Terri Hornak, owner of Knots & Tangles, explained that current restrictions on hair salons include a 50% capacity limit, plexiglass between stations depending on the size of the salon, mask wearing, and consistent sanitizing. Hornak stated that she and her employees are working to do the best they can and that they have prioritized the safety of customers and employees. 
Overall, the best ways to support any type of business is to respect the regulations that each business must follow and the extra precautions that they are choosing to take. Recommend a great business to a friend or to family, or leave a stellar review. Most importantly, be kind to local business owners or let them know that their hard work is appreciated.