Students Explain: Online learning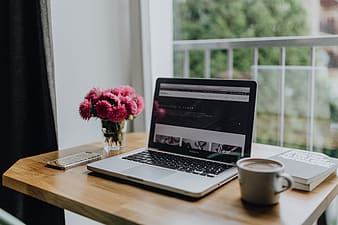 2020 has been a crazy year for everyone. Now, with COVID-19 cases flaring up again, Trinity Area School District has decided to move all of their classes online through the Winter break. That means that students have to become even more familiar with remote learning and all that it entails. 
As of November 30, all Trinity High School students began synchronized learning on their school-issued Chromebooks. On Monday through Thursday each week, all students are required to log into Canvas and join a Google Meet with the rest of their class. The students move through their classes by following the normal bell schedule. 
"I love Google Meets, and I am so appreciative and grateful for it; being able to interact and ask questions is great, and I feel like I am getting teacher-student interaction to a better level," Junior Lexi Koffler stated. 
Koffler feels better about online learning now that Google Meets have been implemented as part of the teaching curriculum. The students can now better interact with their teachers and the rest of the class. They are allowed to ask questions about topics that need clarification instead of only being able to listen to a video and complete work on their own. 
Senior Kadyn Caruso offered his opinion on how teachers can enhance virtual academic performance: "I believe that providing a better structure in classes will only help academic performance online. I also believe all Google Meets should be recorded and posted in order for students who may have missed class to go back and see what they could have missed."
By providing structure and order to classes and information, teachers can help students to better understand their lessons. This also helps students when they are trying to organize their day.
When students are physically in school it can be much easier for them to stay motivated and keep a good work ethic. When at home, there are many more distractions than there would be in a school classroom, however it is still possible to have a productive day. This is possible if a student keeps themselves on task, logs in to Google Meets, and limits distractions. 
One of the positives of online schooling is that students may  have more free time to pursue other activities or interests that they would not have otherwise fit into their schedule.
Koffler offered a positive thought on online learning, "Being able to complete my work as I am going is a huge bonus, and I feel like I am being pretty productive throughout the day."
By finding the positives in the new online learning situation, students can still have a successful school day.
About the Writer
Riley Dunn, Sports Editor
When not in school, Riley enjoys reading and writing stories as well as swimming whenever she has the chance. She can usually be found spending time with...