COVID-19 affects winter sports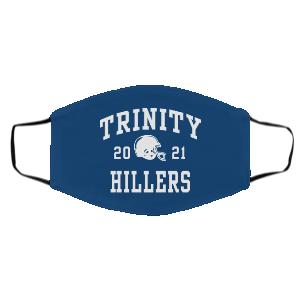 COVID-19 has completely changed the way people do everything, including the winter sports that Trinity looks forward to every year. This season, there are extra precautions and measures being taken to ensure the safety of the community and Trinity's athletes. 
There will be more precautions this season that were not taken during the fall sports season, such as organizing teams earlier and testing players frequently. 
 "Setting up bubbles, testing players and keeping up to date with testing, and organizing schedules ahead of time would allow for the regular season to continue. I also think they (schools) could organize a process for fans to come and join safely," says English teacher Ms. Beachy. 
When it comes to training for sports, social distancing will be followed and athletes will stay home if COVID-19 symptoms arise.
However, the amount of time spent training will be changing this year since different teams will be meeting less to limit exposure. But, most athletes do not think it will hinder their skill. 
 "I am going to train the exact same, if not less since we will have fewer meets," says Junior swim team member Isabella Henry. 
Of course, fans would still like to be able to cheer on Trinity athletes.  This can only happen if a limited number of fans are allowed into the venue and everyone wears a mask. 
"I really want to support basketball because it shows the most team spirit," says Sophomore Harley Grffith. 
Staying up to date with Trinity sports teams is very important to supporters. Many fans have followed the teams on Twitter to get the latest updates. There are also live streams available to watch so fans can feel like they are at the game, even though they are watching from the safety of their own home. 
Overall, students and staff both believe that athletes' hard work and dedication will pay off, even though this winter sports season is not going to be traditional. Good luck this season, athletes!
About the Writer
Sophia Rahmany, Staff Writer
Outside of school Sophia enjoys working out and working on becoming a fluent Spanish speaker. Not only is she a talented bilingual speaker, but she is...