Holiday traditions bring spirit across cultures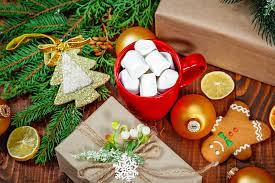 As the year comes to a close, different cultures will celebrate winter holidays in many unique ways. Regardless of what traditions individuals choose to participate in, the spirit of the season is evident in every culture. Most commonly known are the celebrations of Hanukkah, Kwanzaa and Christmas.
Hanukkah is celebrated by the Jewish community and is also known as Chanukah or the Festival of Lights. The holiday spans over an eight-day period, and it originated during the rededication of the Second Temple around 166 B.C. according to the Jewish Talmund. The holiday celebrates what is known as the "Hanukkah miracle" in which a menorah candle stayed lit for eight days when it should have only remained lit for one day. During the eight days of Hanukkah, families light menorahs and feast on fried foods. 
Kwanzaa is celebrated by the African American community and began as a way to preserve and enjoy their culture. It lasts for seven nights, and a candle is lit on each night in observance of the seven different principles created by Dr. Maulana Karenga. It includes a feast of fruits, nuts and vegetables on December 31.
In the US, Christmas is the predominantly celebrated holiday. Originally, the holiday began as a way to celebrate the birth of Jesus in the Christian religion. However, the holiday is now celebrated by people who do not practice Christianity. 
Junior Leo Wang, who is Buddhist, states that his family "does not include Santa Claus or Jesus" in their celebrations. 
Sophomore Jamil Mouzaffer who said that although he does celebrate Christmas, his family in the middle east "does not celebrate Christmas," and they " do not recognize the holiday."
But, many countries have made contributions to Christmas as we know it today. Germany introduced Christmas trees, Mexico began using poinsettias, and England first sent Christmas cards and went caroling. However, other countries, such as Australia, have developed Christmas traditions very different from what is typical in the US. Although we typically associate Christmas with winter and snow, Christmas occurs during the summer in Australia, so they celebrate with barbeques.  
Sophomore Lexi Koffler, who celebrates Christmas with the Greek Orthodox Church stated that they "light a candle from Greece, as well as a candle from America," so that they "have a Grecian and American light on our table."
Regardless of what holidays or traditions people choose to participate in, the holidays are certainly a time to spend reveling in holiday spirit.