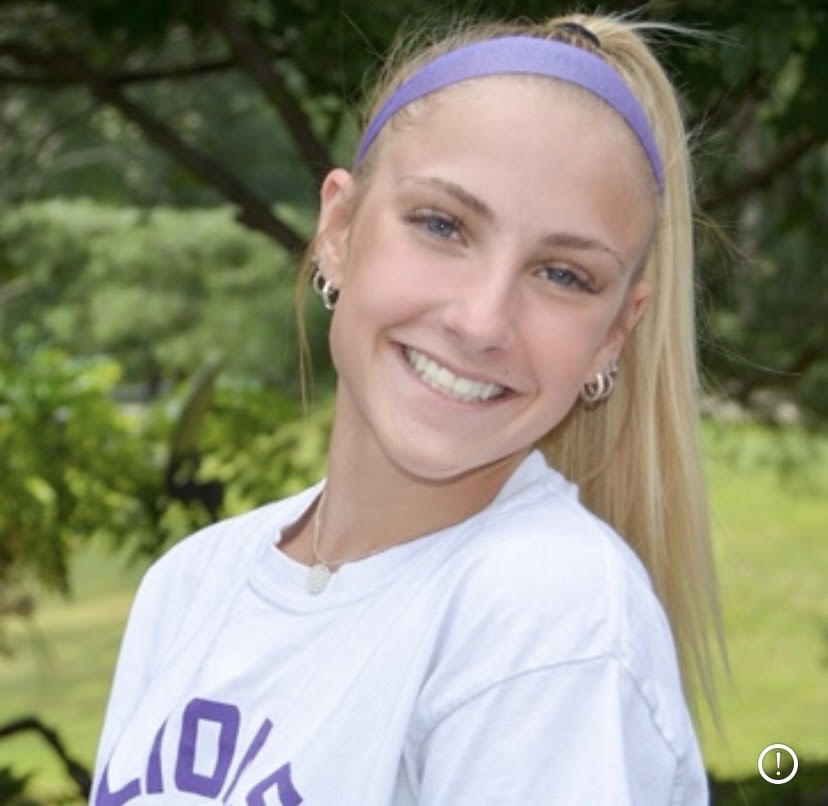 Photo courtesy of Alyssa Clutter
Senior Alyssa Clutter has been dedicated to the game of basketball since she was in first grade. Since then, she has helped the Lady Hillers reach the playoffs every year of her high-school career. Now, she has made the commitment to play at the collegiate level for the University of North Alabama. 
Clutter also plays in the SLAAM basketball league based in Pittsburgh. She is a multi-sport athlete, and a key member of the Trinity girls' soccer and track teams. She was named an Observer-Reporter Athlete of the Week in November 2020 and she currently holds the Trinity school record for most soccer goals at 69. 
After an official visit to the North Alabama campus, Clutter noted the kind people and inviting atmosphere. These qualities eventually factored into her commitment decision.
"I really liked the people. They all seemed so kind and genuine. It really felt like a family there," says Clutter. 
As for this upcoming basketball season, Clutter says that her goals are to lead the team to the playoffs and make a run for a title. Clutter also has a personal goal to reach the 1000 point mark during her final season at Trinity. 
Trinity basketball has had an important influence on Clutter, both as an individual and an athlete. Coach McConnell-Miller, Coach Belleville and Coach Poletti have pushed her to reach her full athletic potential in both practices and games. She has been placed in a leadership position for the Trinity team, which has helped to grow her character and allowed her to be a leader in other aspects of her life.
Along with these influential coaches, Clutter says that her biggest role model is her mom. 
"She's just such a hard-working person. She is a really great role model," says Clutter.
Clutter recognizes the importance of balance while being a student athlete. In high school, she says the key is to do homework during any free time, but if it gets too late she prioritizes a good night's rest and finishes work in the morning. Even with up to three practices per day at the college level, Clutter is not worried about the workload because of the time-management skills that she has developed as a student athlete in high school.
Clutter is also very eager to begin college life and become a collegiate athlete. She expressed that she is especially excited to meet new people and live somewhere far from home for a while. Overall, she is looking forward to playing basketball at a Division 1 school and experiencing all of the events that come along with it.
She offered some advice to younger athletes hoping to be recruited in their sport.
"Giving 100% is most of the battle," says Clutter, "If you work hard, your chances of being recruited are so much higher. Don't be scared to take chances and experience new things."
The entire staff of The Hiller congratulates Alyssa and wishes her the best of luck in the future!