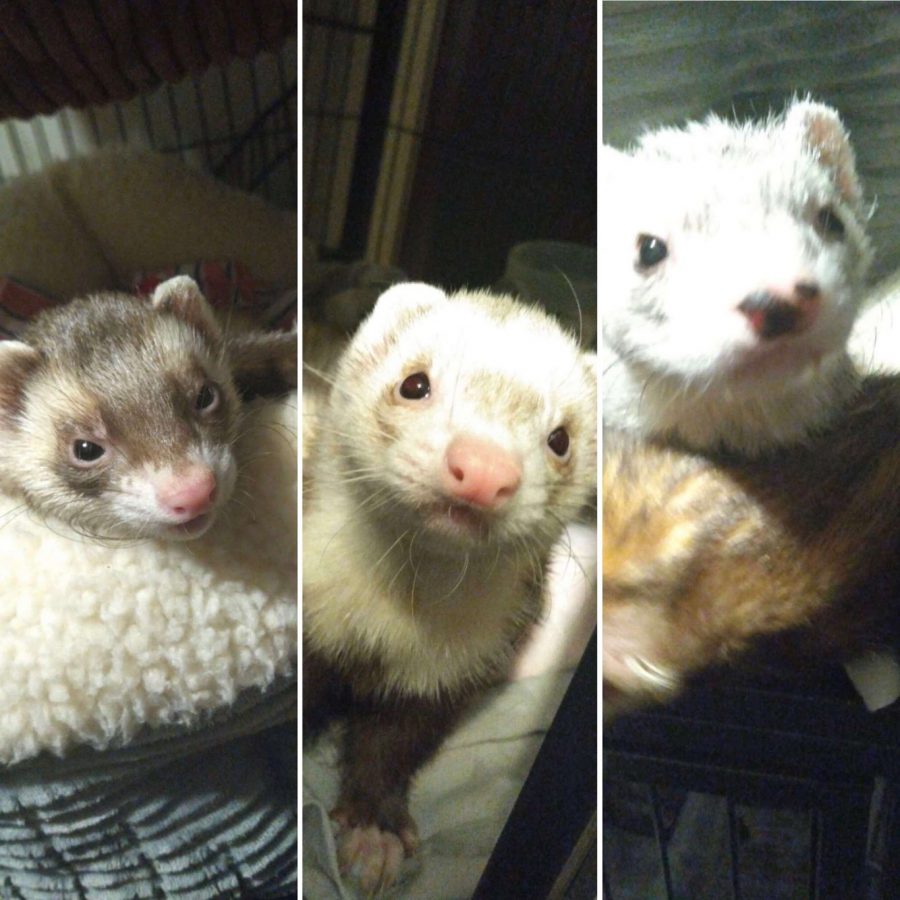 Photo courtesy of Kamryn Glendenning.
Jaq, Mowgli and Gus Gus are three ferrets who love to have fun. They are owned by Senior Kamryn Glendenning. Jaq and Gus Gus are the rowdy pets, while Mowgli is more calm. Mowgli can be found napping quite often in the Glendenning household. All three of these ferrets love to steal anything they are physically able to get their paws on. 
These beauties have been owned by Glendenning for most of their lives after their first family didn't have the time and patience to take care of them. They do not get along well together and can have quite the feud. Mowgli is seven years old and Gus Gus and Jaq are both two years old. Keeping ferrets as pets for a long period of time is hard work. These adorable ferrets are lucky they found their way to such a welcoming home.