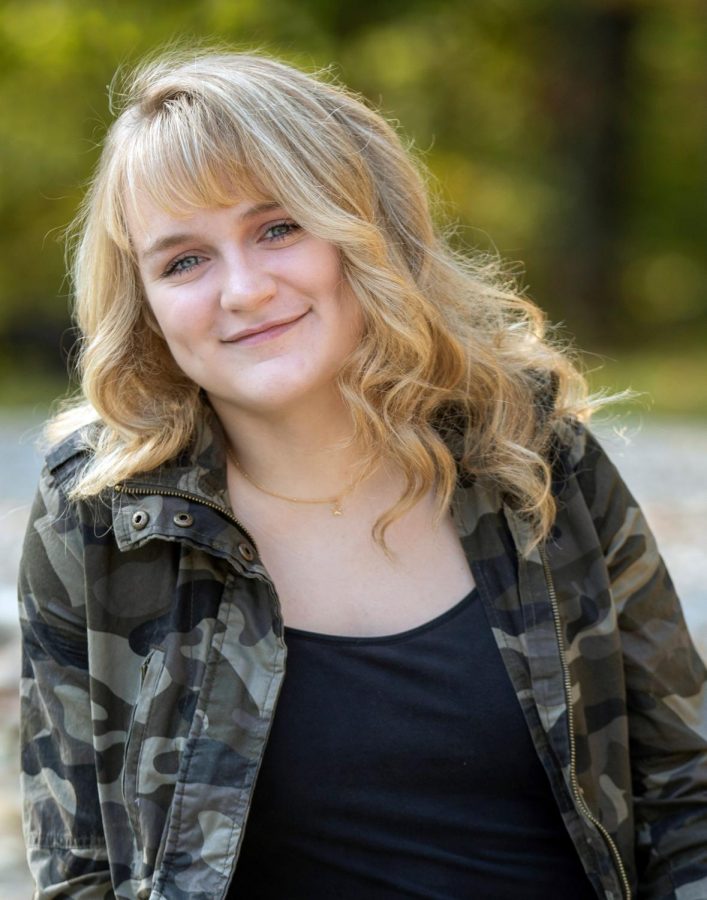 It is my pleasure to nominate Ashley Durig for THS Student of the Month for March. 
I've had the pleasure of being Ashley's AP Calculus AB teacher last year and her Honor's Oracle Academy teacher this year. Based on her grades, attendance, and class participation, I'd rate her performance in my classes as outstanding. Ashley is the kind of driven, engaging, and hard-working student that helps make our classroom a lively environment and safe place to take intellectual risks. She is a respected individual among the THS faculty and staff, and her kind heart, honorable nature, and strong faith has made her a role model to her fellow classmates. 
Miss Durig is greatly involved in activities in and out of school. Ashley is a dynamic member of the Varsity Girls Basketball Team where she has portrayed passion and pride for the sport and her teammates both on and off the court. She is truly a Hiller at heart. She is involved in the Friends of Rachel Club and the Future Teachers of America Club here at the high school. Ashley portrays her humanitarian efforts by volunteering at numerous charitable events which range from her work with the Washington County Food Bank and Toys for Tots to also volunteering for Make a Difference Day at Washington & Jefferson College. 
Ashely's leadership and organizational skills have helped her to achieve success in her academics. She has taken over a dozen AP and Honors courses at the high school! She has utilized proper time management skills to accomplish honorable grades despite her challenging academic and extracurricular schedule. Because of her dedication and commitment to the success in academics, she is an unremitting Honor Roll Student and a member of the National Honor Society. 
Miss Ashley Durig is a hardworking, reliable, good-humored young lady and a friend who supports others in and out of the classroom. She was such a pleasure to have in class and I am so proud of her upward belief in herself; which is an immensely admirable asset that will serve her long beyond her years in high school. Ashley plans on majoring in the education field with an emphasis in mathematics (SO PROUD!) and I am confident that she will continue to demonstrate the same diligence, optimism, and compassion that she has shown myself and my colleagues here at THS. 
Nominated by Mrs. Alyssa Cotton