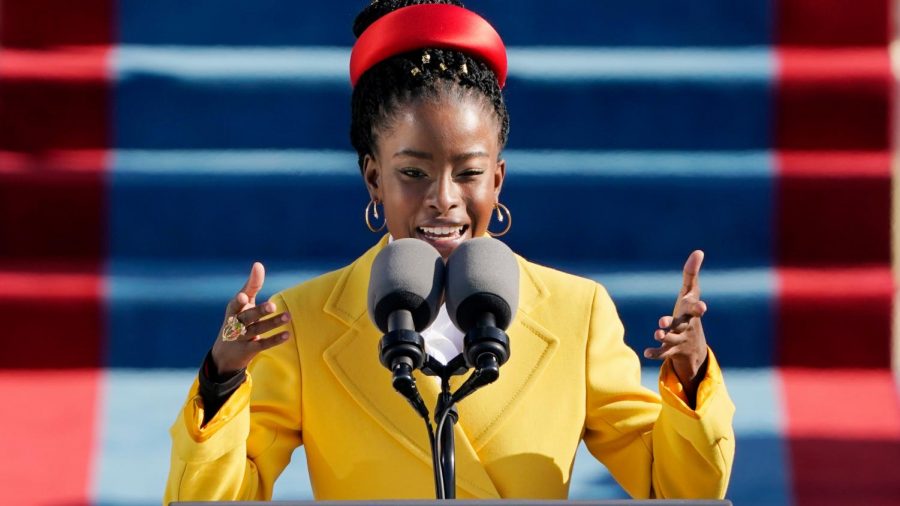 This image was accessed via Google Images under the Creative Commons License
Since 1976, February has been designated as Black History Month in the United States. This time of recognition provides a crucial opportunity to not only celebrate the brave visionaries who have fought throughout history for equal rights and representation, but also encourage progress. Now, more than ever, citizens of the United States are called to recognize Black History Month and champion the ongoing struggle for racial equality.
"Bigger issues are often ignored, which is easy to do in high school. But, we [the senior class] are about to go into the real world, so we need to educate ourselves," stated Senior Mariah Jones, encouraging students to take time this month to learn about African American history and leaders of color. 
Mr. Majoris, United States history teacher, agreed, saying "Black History Month is important to celebrate because, as a nation that is based on ideals of equality, it is important to recognize a people who were denied that equality for hundreds of years yet have contributed so much to our nation culturally and intellectually."
Indeed, countless African American heroes have advocated for an advancement of rights since the beginning of the nation's history. While some leaders including Frederick Douglass, Harriet Tubman, Rosa Parks and Martin Luther King, Jr. are well-known for their brave contributions to the fight for equality, countless more have blazed trails and broken barriers to ensure that every United States citizen is protected equally under the law.
The tireless work of all of these fearless leaders culminated into a complex struggle for African American rights filled with many triumphs despite the setbacks that constantly challenged progress. 
In 1865, the Thirteenth Amendment officially abolished slavery in the United States, giving approximately four million enslaved people their long-awaited freedom. Shortly after, the Fourteenth Amendment mandated equal protection for every citizen under the law and the Fifteenth Amendment guaranteed that a citizen's right to vote could not be denied on account of race. 
In 1909, the National Association for the Advancement of Colored People (NAACP) was established with the goals of abolishing segregation, enforcing the new constitutional amendments and promoting equal education. 
In 1954, the U.S. Supreme Court delivered its verdict in Brown v. Board of Education, ruling unanimously that racial segregation in public schools violated the Fourteenth Amendment. 
The Civil Rights Act was passed in 1964, giving the federal government more power to protect citizens against discrimination on the basis of race, religion, sex or national origin. It mandated the desegregation of most public accommodations and established the Equal Employment Opportunity Commission to ensure equal treatment of minorities in the workplace. 
The Civil Rights Act was followed by the Voting Rights Act, which Congress passed in 1965 to overcome the legal barriers that still existed at the state and local level that prevented Black citizens from exercising the right to vote.
Since then, leaders continued to press for complete respect and protection. The election of President Barack Obama in 2009 marked an accomplishment of immeasurable value on the journey for equal representation.
In the world today, it is clear that there is still much more progress that needs to be made before every citizen is treated fairly and respected completely. The current movements for African American rights stretch deeper than the issues that faced the first abolitionists and civil rights activists; now, leaders are calling for advancements such as proper access to quality education, affordable housing, accessible health care and police protection that will make society more inclusive to people of color. 
Countless leaders lobby for these advancements today, such as Van Jones who addresses racial justice and environmental concerns, Tarana Burke who leads the #MeToo movement to fight against sexual violence, Patrisse Cullors and Alicia Garza who organize the Black Lives Matter Movement, Amanda Gorman who writes for the increase of respect and acceptance, and Kamala Harris who is the first female and first person of color to be Vice President.  
"What I find inspiring about these people is that they aren't focused on just one issue…While they are fighting for racial equality, they are also involved in issues that benefit all Americans," reflected Majoris.
Students can look up to these leaders for inspiration in a world full of opportunities for change, but Jones advised, "…there's not one specific person of color that we should all look up to. Instead, we need to educate ourselves by paying attention to the world around us."