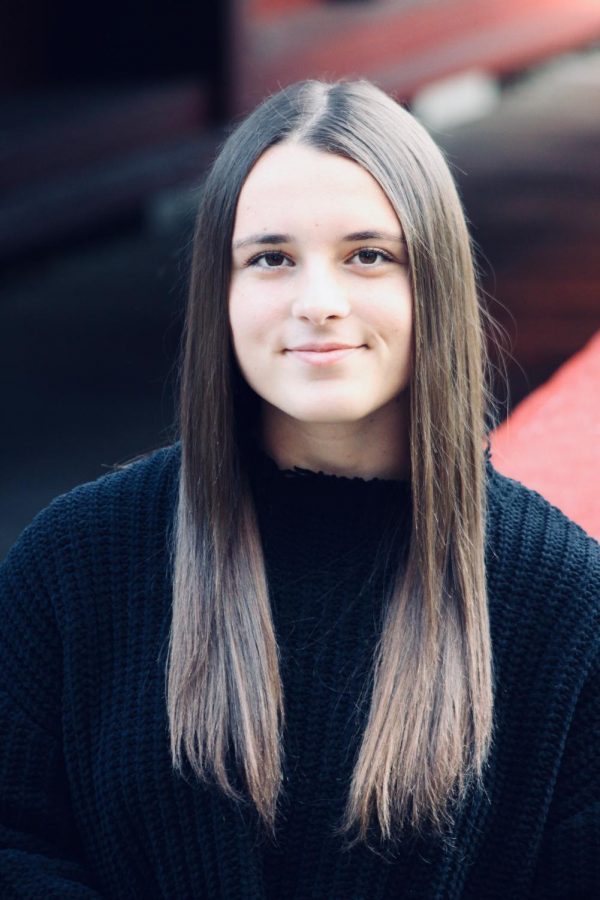 It is my pleasure to nominate Angelina King as THS Student of the Month for January.
Angelina is a National Honor Society student who consistently scores in the 90th percentile and above in her classes. She turns in her work with consistency and accuracy. This work ethic will help her become a great early childhood special education teacher in the future. 
Angelina has been recognized for her athletic ability for soccer. Last year, she won All Section recognition and was the first honoree for Girl Player of the Week by Pittsburgh Soccer Now in September 2020. She earned this, in part, by scoring five goals in three games. Angelina is committed to playing soccer for Slippery Rock University next fall where she will major in education.
Angelina's philanthropic endeavors include TEAM, Friends of Rachel Club, and the City Mission of Washington County. For all of her hard work and dedication both in the classroom and beyond, Angelina King is an obvious choice for THS Student of the Month.
Nominated by Mrs. Rebecca Booher