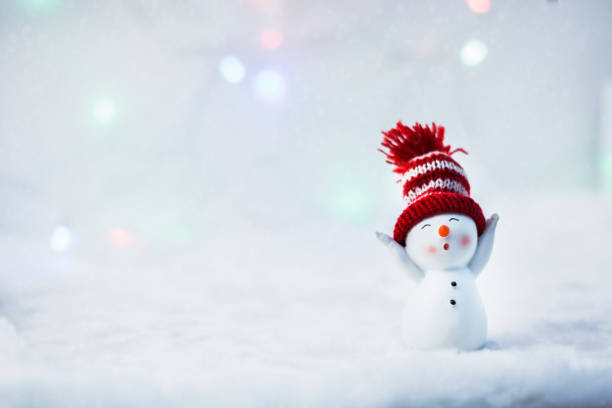 This image was accessed via Google Images under the Creative Commons License.
Due to the current surge of COVID-19 cases, many people are stuck at home and are unable to partake in holiday festivities. This has dampened people's holiday spirits and led to boredom. But, do not be discouraged! Many can still enjoy these activities—whether inside or outside—safely, and even try new activities!
Even though COVID-19 has hampered people's holiday traditions, it has brought some families closer together than ever before. It has also paved the way for many people to learn new activities or resume old ones. 
AP Computer Science teacher Mrs. Migyanko stated, "The one thing that COVID has allowed us to do is slow down and really enjoy time together as a family. Thankfully, we have been able to continue these activities through quarantine and social distancing."
Remaining at home does not affect enjoyable inside activities; it just takes a little bit of imagination and creativity. For example, reading can be exciting if one finds something that sparks his or her interest. If the person does not have any reading materials at home, there are plenty of free PDFs of books and articles online. 
In addition, if someone is artistically-minded, he or she should consider making a new craft or exploring another art form. There are plenty of DIY tutorials on the internet which can teach a person how to create various crafts. The materials needed for projects could be everyday household items; it just takes some imagination to be resourceful. 
Board games are another wonderful way to pass time and allow everyone to spend quality time with those living in their household. These can bring hours of enjoyment and quench people's creativity and competitiveness. People can even play board games with friends on Zoom or group chat calls to make it even more fun.
Media and entertainment is another effective solution at combating boredom at home. Watching one's favorite television shows or movies on streaming services, such as Netflix, Disney+ and Hulu, allows him or her to pass time by watching a variety of shows and movies. 
Although some would disagree, video games are another way to entertain oneself while at home. In fact, studies have shown that certain video games, such as Animal Crossing and Minecraft, can improve mental health and provide stress-relief which are extremely helpful in battling the anxieties of life. Of course, it is wise to limit one's time playing video games so as not to become negatively affected by it. 
Entertaining activities do not necessarily have to be inside, as there are many engaging activities outside as well. Weather permitting, many can go for walks, hike trails or even ride a bike. Just make sure to wear a mask and remain six feet apart if the outdoor area is crowded with people.
Snow days are an ideal time to do some fun outdoor activities. With enough snow, a person can build snowmen, start a snowball fight and make snow angels. If his or her yard is on a hill or has a steep incline, sledding is the perfect way to enjoy snow days in full; and, to make it even more interesting, make a snow ramp and sled down it.
Unfortunately, COVID-19 has casted a dark shadow on people and has restricted many from doing activities that they would normally do during the holiday season. It has also prevented people from seeing extended family and loved ones. 
Regarding activity restrictions, Junior Lexi Lawton advised, "For outside reasons, personally I would say definitely keep the amount of visitors at your house to a minimum, while of course wearing a mask at all times. As for inside purposes, I would say just stick to FaceTiming for now. I know it'll probably suck at first, but try to keep in mind that this is for their and your safety."
Honors Algebra 2 teacher Mr. Harmon also advised when going out, "Practice social distancing and, if you have to go somewhere, wear your mask and make smart choices."
There are many more activities, both inside and outside, that everyone can engage in during the holiday season. Whatever everyone plans to do, remember the guidelines given by the CDC and the WHO regarding COVID-19 safety. Have a wonderful winter holiday everyone!