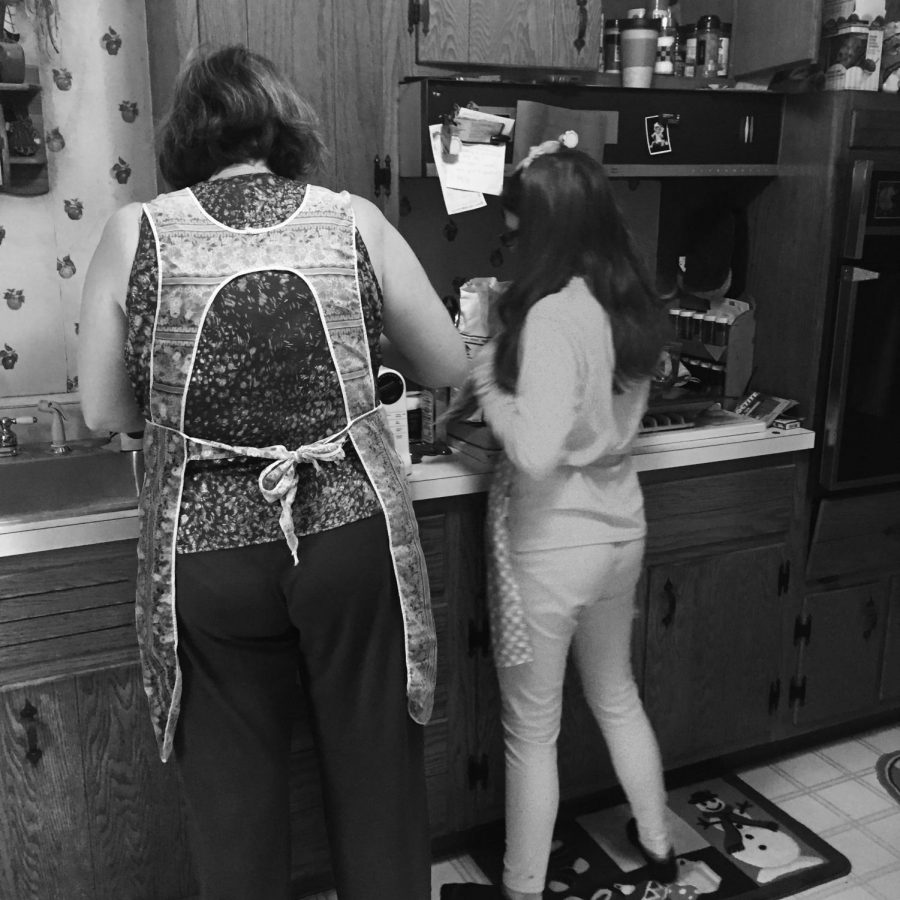 Image courtesy of Emma Riddell
Every December bakers and home cooks nationwide reach into the deepest corners of their spice cabinets for cinnamon, ginger and maybe even peppermint extract. Largely forgotten during the warmer months, there are a handful of ingredients and baked treats that take on an almost magical quality during the winter season.
 Take, for example, gingerbread men. A spiced cookie eaten throughout the Christmas season, these treats have roots going to ancient Greece, long before Christmas was first celebrated. During the Renaissance in Europe, variations of gingerbread became so popular there were festivals solely for the celebration of it, and it was eaten as a treat at most major holidays.
However, it was not until the 1700s that European, usually German, immigrants brought gingerbread to colonial America, and the tradition became more closely connected with Christmas in the U.S. The popularity of the treat was further cemented by the United States' adoption of gingerbread house making and the invention of tin cookie cutters in the mid-nineteenth century. 
Other winter treats have their own origin stories. The Jewish sufganiyah is a traditionally yeasted,  jelly-filled doughnut cooked in oil as part of the symbolism for the oil lamps that burned in the Temple of Jerusalem during the Hanukkah story. Sufganiyot are immensely popular in Israel, where each citizen consumes approximately three of the pastries during the celebration.
Be it spiced cookies in the shape of people, jelly doughnuts or any of the other delicious holiday treats baked each year across the globe, it seems that baking has become as synonymous with the winter season as Santa Claus himself.
While some people break out the cookie tins to celebrate a winter holiday, people who do not participate in any winter celebrations sometimes find themselves reaching for a baking sheet or stand mixer when the weather starts to get cold. There just seems to be something about the chill in the air that makes people want to bake.
Perhaps it is because winter holidays can evoke feelings of nostalgia. They are anticipated in the months leading up to them, and there is a comforting sense of familiarity in knowing that the same traditions will take place year after year. 
"I find that baking leading up to Christmas makes me get into the holiday spirit. The cookies that we bake we only make around the holidays, so making them makes me think of the holidays," said Senior Erin Popeck. 
In the same sense that stuffing is usually eaten at Thanksgiving and carrot cake is an Easter tradition, holiday desserts are a unique yet annual activity across the world, although holiday treats vary from country to country. Germany has its Lebkuchen, Austria and central Europe bake Kipferl and the Chinese make New Year Cakes to encourage prosperity in the year ahead. 
In America, it is common to find snickerdoodles, sugar cookies, or the ever-prolific gingerbread men on Santa's cookie plate. 
Both Popeck and Sophomore Joseph Slagle agreed that snickerdoodles and sugar cookies, especially, were absolute must-haves for the winter season. Whatever the dessert, baking can be a fun way to spend time with family members or give back to the community. 
Slagle put it this way: "Baking can be an amazing pastime…and it not only helps you, but it helps others in a big way. That is why I like to bake especially for Christmas. My mother owns a bakery and I help her with some of her sales, [so] doing that and knowing that my cookie, or brownie or whatever made their day that much better is amazing to me and it makes me feel a lot better about myself."
Finding a way to give back to the community is always important, but maybe even more so this year as the COVID-19 pandemic has caused many people to stay at home either by choice or necessity. Consider taking the extra time at home this year and baking a batch of cookies to see if holiday magic really does lie in a homemade dessert.