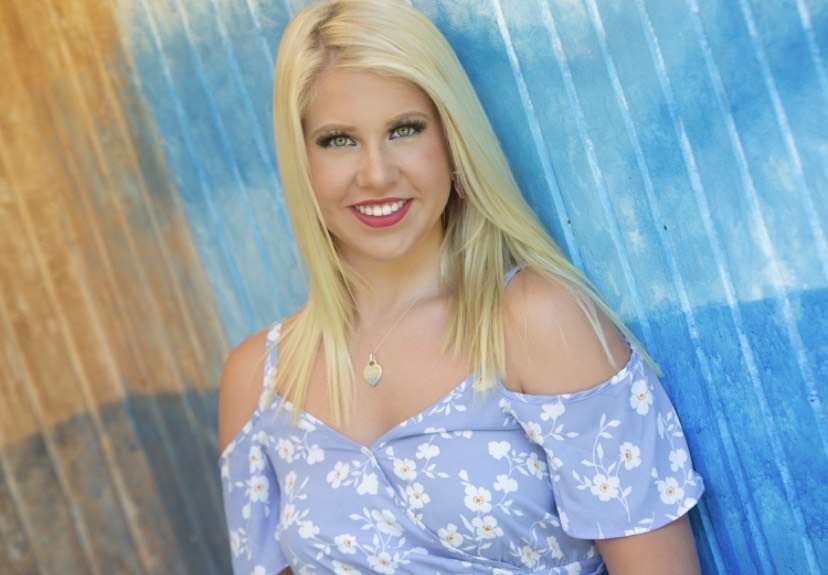 It is my pleasure to nominate Joie Engle for Student of the Month for November. I have had the distinct pleasure of having Joie Engle as a student in the Child Care Program at Trinity High School for four years. She has also been a leader in developing Trinity High School's Family, Career, and Community Leaders of America (FCCLA) leadership club. She has served as the Chapter President for two years as well as Serving as the First Vice President for Pennsylvania's State FCCLA Committee. 
Joie is more than an ideal student. Throughout the program, she has obtained 250 industry hours. In order to achieve the highest grades, she has demonstrated outstanding leadership and maintained a clear sense of purpose in all her endeavors. As her teacher, I have watched this young woman develop both academically and personally into a mature individual and ready in each and every way for her years beyond high school. 
Joie has always displayed a high degree of integrity, responsibility, and ambition. She is definitely a leader in the classroom. She was constantly challenging herself by creating interactive lessons to teach the preschoolers during her class as well as being a leader in her community. With the techniques she has learned, she has created many in lessons math, art, science, language Arts, as well as the theme of the week. 
In addition to her excellent scholastic accomplishments, she has proven her leadership ability in my classroom by helping others to achieve success. She has also proven her leadership skills in FCCLA by growing our chapter, planning a variety of community service events, and competing in the State Competition. She was also a very loyal and dependable student. Her good judgment and mature outlook ensure a logical and practical approach to her endeavors. She has the motivation to succeed in anything that she puts her mind to. 
Joie is a courteous and kind student and I am happy to give her my wholehearted endorsement for THS Student of the Month. 
Nominated by Mrs. Brittany Aliveto